Accommodations in the Yucatán Peninsula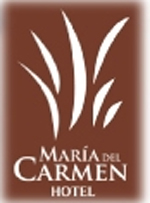 Location:
Maria del Carmen Hotel, located only three blocks from the main Square, close to theaters, museums, churches; surrounded by the history and local tradition yet modern enough to provide our guest with the comfort of the modern world.
---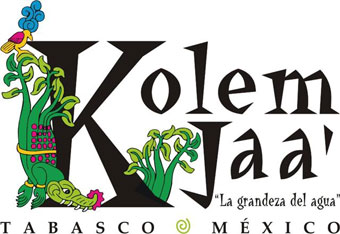 Enigmatic, recreational, and full of natural landscapes
Enigmatic, recreational, and full of natural landscapes, Kolem Jaa is located inside Tabascos jungle just 85 kilometers south of Villahermosa City. Villahermosa is the capital of Tabasco, a state in southeast Mexico, along the left margin of Oxolotan River.
---

English | Español | Français
Welcome

Located 20 minutes from the historic center of Merida, capital of Yucatan, and just south of some of the most beautiful Mayan sites (Chichen Itza, Uxmal, etc.) this 17th Century hacienda will reveal to you its charms from a rich historical past in an environment of luxury and peace.

Also, a gourmet restaurant serving French-Creole cuisine and located in the Casa Maquina (the old machine house) will offer you the best service and all the savoir-faire of a luxury hotel.

Hospitality, Charm and Tranquility in an Exotic Ambiance. The meeting of the French and Yucatecan culture in a place of dreams.
---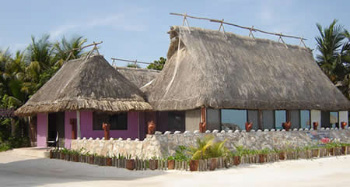 JOSE LIMA'S CASAMAYA IN HOLBOX,has been renovated and made into a 5 room small hotel.

It has 5 bedrooms, 2 have a double bed, 2 have a double and a single bed, and one the HONEYMOON ROOM, has a king size bed.

All rooms have complete tiled bathrooms, hot and cold water, each room has its own air conditioning equipment, cable t.v. ceiling fans, good quality beds and we have decorated them with mexican and mayan art.

---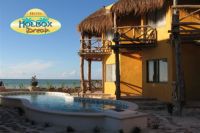 Welcome to Holbox Dream Hotel

Hotel Holboxdream it is a place like paradise, located in the Yum Balam Reserve, north from the Yucatan Peninsula (Mexico).
There you can do boat excursions, snorkel with the whale sharks, practice kayaking in the mangroves, fishing or simply walk on the 40 km beach during the sunset in search for shells.
Discover one of the last places in this world where stress and routine are unknown and nature still plays a basic role.

---