Escapade in Ecoparaiso.

Add to Cart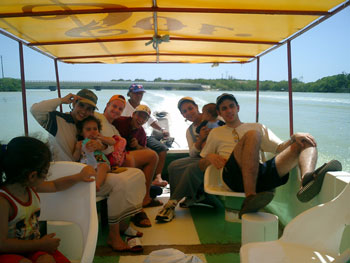 The Special Biosphere Reserve "Ría de Celestun"

LOCATION

90 km. (56 miles) west of Merida, Yucatan (route 281) and/or 216 km. (134 miles) to the north of Campeche, Campeche (route 180), towards the western tip of the Yucatan Peninsula in the Gulf of Mexico.

SIZE

59,130 hectares (146,000 acres) shared by two states: 25,000 hectares (61,800 acres) belong to the state of Yucatan (Municipio de Celestun) and the rest, 34,130 hectares (84,300 acres), to Campeche (Municipio de Calkiní).
Tour's Schedule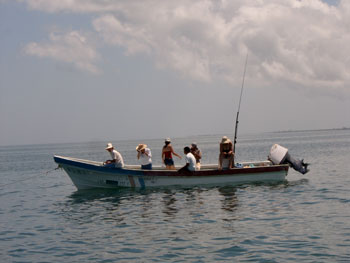 WELCOME TO ECO PARAISO !!!

Discover with us a hidden paradise on the Yucatan Peninsula in Mexico. Our small hotel was designed and constructed with great care to meet ecological standards. It is situated directly on a pristine natural beach, embedded in a vast plantation of malayan dwarf coconut palm trees. Here we offer you a unique experience with nature and a place to relax allowing you to leave the pressures of everyday life behind. ECO PARAISO is a perfect getaway!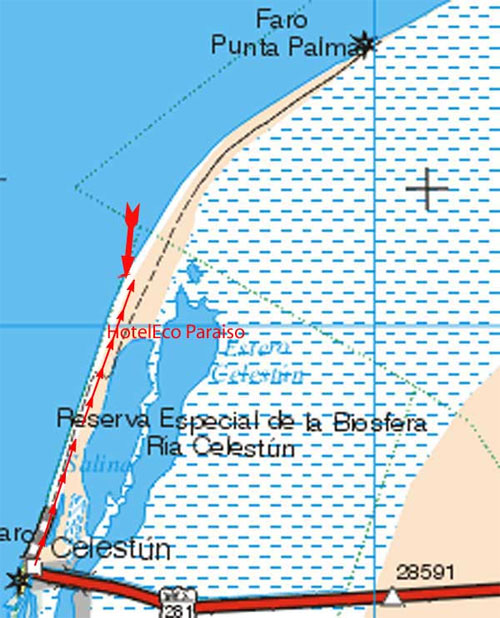 This Tour Includes:
6 nights accommodation.
Breakfast, lunch and dinner.
All nonalcoholic beverages.
Taxes and tips.
Celestun Inlet: Site of extraordinary natural beauty where one can see the famous pink flamingos, Canbalán, the petrified forest, and the magnificent mangrove forests. Half day tour, uncludes snack, gear and proffesional tour guide.
Haciendas henequeras: Visit the old haciendas in the vicinity of Celestún that used to produce henequén and admire this proud architectural heritage that gave us the Yucatán Geen Gold. All day tour snack, lunch and professional tour guide included.
Pontoon boat tour: You drive with your hotel boat out to the sea, fish and snorkel with the possibility to prepare yourself your own delicious seafood snack. Half day tour, boatman ang fear included.
Unlimited use of bicycles and kayaks.
Does Not Include:
- Alcoholic Beverages
- Telephone calls
- Personal laundry.
Suggested items to bring along:
- insect repellent - sunscreen (preferably biodegradable) - binoculars - hat - raincoat - comfortable clothes - bathing suit - walking shoes.
Tour Prices


US$ 800.00

01 May 2007 - 31 October 2008

(Rates are per person in double occupancy)

Just imagine watching pelicans or flamingos flying across the skies or even sea turtles when they come ashore to lay their eggs or hatch two months later; strolling along the beach for hours, millions of seashells at your footsteps, your only companions being the sounds of the sea and a few fishing boats passing by.