Chichen, Uxmal, Celestun and Yucatan beaches

Add to Cart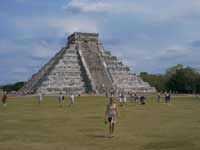 Enjoy the Archaeological and Cultural Yucatan and the North Beaches of Telchac in a all inclusive resort Yucatan Reef.
Tour's Schedule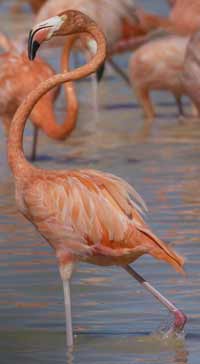 (8 days, 3 Day Tours)

Day 1) As you step off your plane, you will be greeted at the Merida airport and taken to the Hotel Casa del Balam, located in the heart of Merida, a charming colonial city founded in the year 1542 by the Spaniards. Take time during the evening to stroll down the peaceful streets and admire some of the beautiful old houses and landmarks found at every turn in downtown Merida. Our city is known for having a wide variety of great restaurants to pick from, many of them located downtown or nearby.

Day 2) Today you will be picked up at 9:00 am to join a Day tour (shared basis) to visit Chichen Itza, one of the most famous metropolis of the Maya civilization. Lunch is included. Return to Merida late afternoon, to the Hotel Casa del Balam. Ask for information on the many weekly cultural events offered by the city. You're sure to find something fun and interesting to do during your stay in Merida.

Day 3) During the morning take the opportunity to visit the "Palacio Canton" Regional Anthropology Museum, or the MACAY - Museum of Contemporary Art of Yucatan, both worthy of exploring in your spare time. At 1:00 pm be back at your hotel to be pick-up for today´s Day tour (shared basis) to the legendary ruins of Uxmal. In the eveing, you will hear some fascinating stories about the history of this intriguing city at the Light and Sound Show. Dinner is included. Afterwards, late evening you will return to the Hotel Casa del Balam.

Day 4) At 9:00 am depart for Celestun, (Shared-basis Day tour) a small fishing village located 90 kilometers from Merida on the West coast, that thrives on their wonderful seafood and tourism. See the famous pink Flamingoes and learn about the eco-system of the manglars and the many species of birds that live in them. Return for your last night at the Casa del Balam in Merida.

Day 5) After a good nights' rest, you will be transferred to Telchac, Hotel Reef Yucatan, located about 30 minutes away from Merida. You'll relax and soak up the sun at this all-inclusive beach front property.

Day 6) At leisure in Hotel Reef Yucatan

Day 7) At leisure in Hotel Reef Yucatan

Day 8) Travel day!! Transfer to Merida airport and end of services.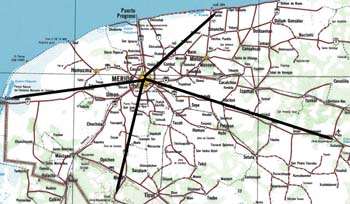 This Tour Includes:
This Tour Includes:

4 nights at Hotel Casa del Balam (European Plan)
3 Nights at Reef Yucatan (All-Inclusive)
1 Lunch in Chichen Itza (no drinks)
1 Lunch in Celestun (no drinks)
1 Dinner in Uxmal (no drinks)
Entrances fee to the sites (Chichen Itza, Uxmal and Celestun)
Boat in Celestun
Does Not Include:
Personal expenses
Tips to guides
Tips to bellboys and maids in Casa del Balam
Any other meals not mentioned in the itinerary
Any other services not mentioned in the itinerary